Polish female tourist killed in motorbike accident on Koh Phangan Island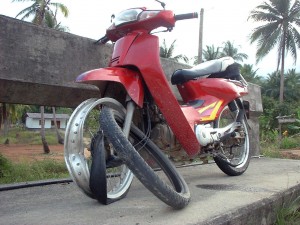 On December the 3rd a Polish girl was killed in a motorbike accident on the island of Koh Phangan.
Elżbieta "Ela" Bawarska, 24, was staying with some friends at the Shiralea Backpackers Resort at Haad Yao Beach on the west coast of the island. The accident occurred close to the resort.
A second girl who was riding with her was badly injured and is now receiving treatment in ICU at Surat Thani Hospital on the mainland.
Thank you to Samui Times "Young Polish tourist killed in motorbike accident in Koh Phangan " which was brought to us by Google Alerts.