Koh Phangan Island & Big Trouble In Tourist Thailand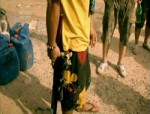 Hello there and welcome back to Koh Phangan Island News reporting about the daily increasing insanity on the island of madness!
Thanks to our very good friend google.com and one of its features called google alert, which I recommend setting up to receive regular alerts about Koh Phangan, another critical documentary about the Land of the Smile came to our attention.
As already mentioned earlier in a previous article by one of our beloved comment posters this new Bravo documentary is called "Big Trouble in Tourist Thailand" and first aired on British Sky TV last Monday 6th September 2009 with seven more weekly episodes to come.
The program tracks the travails of British tourists in Phuket, Koh Samui, Koh Phangan and Pattaya, with holidaymakers getting in trouble mostly with drink and drugs, but of course some sex, guns and rock-and-roll thrown in.
The first episode of "Big Trouble in Tourist Thailand" features a skint young woman at a Koh Phangan Full Moon Party, who got caught with her boyfriend's ganja and gets locked up. Furthermore some British Royal Marines who ignore good advice and rent a jet ski in Phuket only to get ripped off by Thai businessman called JJ. And finally the documentary follows the squad of Pattaya foreign police tourist assistants led by Pattaya One News boss and anchor Howard Miller.
Becki already managed to find and download the torrent but you can also watch this stuff on youtube.com if you like.
Real funny is the story about Thai business man JJ, a half Thai half Dutch jet-ski operator at Patong beach in Phuket. Just awesome when JJ starts pulling out his gun and tells everyone that he can just shoot them at his home … just fabulous 😉
But according to the latest news delivered by google alert Winai JJ Naiman, 28, has been arrested and charged following an altercation about damage to a jet-ski in Patong that was telecast to an audience on the other side of the world.
Royal Thai Police at Kathu station in Phuket said Mr Naiman had a history of involvement in similar incidents, in which operators claim large sums for pre-existing damage to jet-skis.
The governor, who went to the police station in Patong before attending a summit on the jet-ski issue, rejected an appeal from Mr Naiman's family for bail.
He said that although the weapon involved was a BB gun, intimidation of the kind shown on television was unacceptable.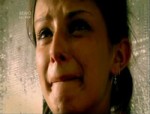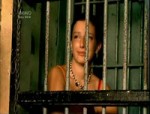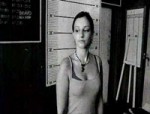 Thais who have seen the show are shocked at the image of tourism in Thailand that it portrays, with the jet-ski incident and Koh Phangan drug-taking the most alarming in a series of incidents.
Also interesting to watch is the story of cute British chick named Micha who got arrested at Koh Phangan Full Moon Party for cannabis possession and ended up being caged behind bars in one of the original Koh Phangan prison cells with a gang of local Thai criminals.
Real cute is Micha's statement about the legal system in the U.K. In England you got like three strikes and then you're out! And here you're just caught with it whether it's yours or not and you're put in a prison cell. The revelations that the drugs actually belong to her boyfriend Martin is no cancelation for Micha. She was the one caught in possession and she will do the jail time.
Micha further reveals … Someone gave me some cannabis. The ganja was literally just past on to me and then I turned around and the cops were just there! Then they took me to the police station near the beach and made me sign something which I couldn't even read! And then they just put me in the cell.
Well … does this sound like the usual Koh Phangan Police Full Moon Rip Off Scam?
According to Andrew Drummond, a British independent journalist based out of Bangkok, who actually did this documentary "Big Trouble in Tourist Thailand" … well … here's his quote …
We can clearly see the monthly police rip offs as they cash in on their monthly 'Full moon arrests'…Pay the cash or go to jail! A young kid sobs out a month in jail waiting to be fined £20. They can't film those who agree to play the money game but we hear the prices being demanded. 65,000 Thai baht – £1,666 – for possessing a smidge of cannabis – that's a lot more than the 2,000 baht (under £40) the motorcycle guy at the end of my lane paid recently for a similar offence!
That's just awesome dude 😉
And here a few more links regarding the Sky TV documentary "Big Trouble in Tourist Thailand" – enjoy 😉
Jet-Ski JJ Arrested: 'I Will Ban Them' Warning