The Chill Inn Restaurant & Bar Chaloklum Village Koh Phangan Island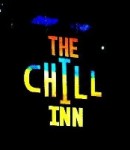 Khae and Christopher invite you to stop in and enjoy some of the BEST Thai food on Koh Phangan Island, served in a totally relaxed environment.
Khae, the Chef and owner, has more than 20 years experience preparing traditional Thai dishes. They are a small place offering very personal service. Swing in a hammock, play a game, watch a movie, listen to great music, or have a swim in a very unique pool. There place is YOUR place!
The Chill Inn Restaurant & Bar is open every day from 1:00 pm until late evening. You can easily find the place on the main road 1 km south of the village of Chaloklum, at the entrance to Paradise Waterfall, located in the north of Koh Phangan Island.
Phone 09-728-5356 (drop the "0" when calling from outside Thailand)