OFM – Once in a Full Moon Festival on Koh Phangan Island finally cancelled!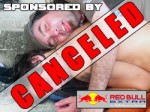 Due to last Sundays terror bombing attacks in Hat Yai, south of Thailand, the local administration of Koh Phangan has shortly decided to CANCEL this months "Once in a Fullmoon" Dance Festival!
This information was confirmed by different reliable island sources and should be hereby official and ready to be posted on Koh Phangan Island News. Administration officials announced that local security task force can't provide the extra security required to handle the increasing numbers of expected visitors for this global Full Moon Festival event. Especially as the southern provinces of Thailand are on high risk terror alert at the moment!
But this months Full Moon Party April 23.rd 2005 will continue as normal without any special international DJ acts. Local security forces are prepared to handle visitors at normal levels whilst at high alert, officials said.
HAPPY FULLMOON PARTY 😉