British Tourist drowns at Full Moon Party Koh Phangan Island Thailand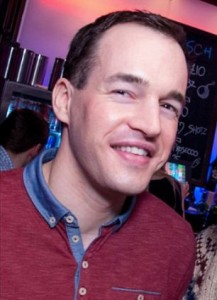 A British tourist has died after getting caught in a rip-tide at an all night full moon beach party on the island of Koh Phangan in Thailand.
Alex Wyithe, 29, was on a holiday of a lifetime on the sun-kissed island of Koh Phangan, where full moon parties are popular among travellers.
It is a well known venue for drink and drugs hedonism and DJs who play all night to crowds of around 10,000 at the monthly parties at Haad Rin Beach.
Alex, 29, a graduate of Brighton University, lived in Crawley, West Sussex, and died on March 16 after he attended the full moon party and going swimming.
He had gone to Thailand on a two week holiday to have a hair transplant.
The 29-year-old, who was a property developer, flew out to Thailand on March 3 to have an operation to cover up his receding hairline.
The death of Alex Wyithe was revealed not by Thai authorities but by his parents in Britain, providing details of his last days to the 'Daily Mail'.
A spokeswoman for the Foreign and Commonwealth Office confirmed that the Government is aware of a death on March 16 and is supporting the family.