Kan Air builds airport on Full Moon Party Island Koh Phangan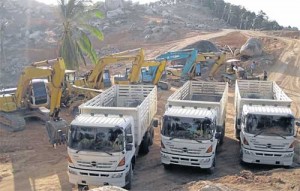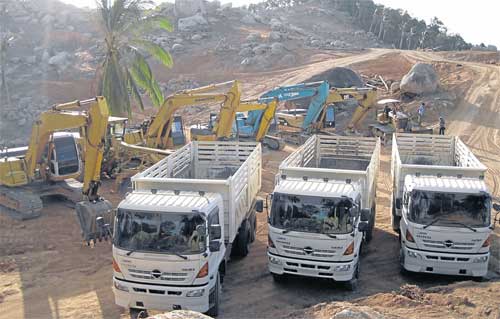 Celebrating the Full Moon Party on Koh Phangan Island just got a lot easier: Kan Air will build an airport and launch Bangkok – Koh Phangan flights.
Koh Phangan, Thailand's infamous island famed for the drug fueled Full Moon Parties that take place on Had Rin Beach, will soon get its own airport.
Kan Air, a Bangkok-based regional carrier, is spending 700 million baht (US$22 million) to build an airport on the birth place of Thailand's Full Moon Parties next year, according to Bangkok Post.
Kan Air, a Thai commuter airline founded by a debt-collecting firm, is embarking on an aggressive growth plan including a major fleet expansion and building an airport in southern Thailand.
The airline has recently acquired its first jet, the Beechcraft Premier I light aircraft. It may also lease two ATR 42 turboprops and two Embraer ERJ 145 regional jets, while it is advancing construction of an airport on Koh Phangan.
Construction is in full swing and, when the airport is up and running in the second half of next year 2013, it will provide for the first time direct air access to Koh Phangan's larger sister island Koh Samui to the south and the smaller Koh Tao to the north.
Koh Phangan can only be accessed by a 30-minute ferry ride from Koh Samui, where Bangkok Airways operates frequent flights to and from Bangkok. Koh Samui airport was built and is run by Bangkok Airways, which has almost exclusive use of the facility.
Kan Air plans to introduce regular flights between Bangkok's Don Mueang airport and Koh Phangan.
The airport, with a 1,100-metre runway and thatched-roof terminal, is located on the eastern side of Koh Phangan. Because of its relatively short runway, the airport is not required to have an environmental impact assessment that may take a long time and subject the development to opponents, Mr Somphong said.
Mr Somphong said the Koh Phangan airport would be open to other operators, with the same parking and landing fees as at Suvarnabhumi airport.
More info at CNN International