Once again … Koh Phangan to tackle tourism problems!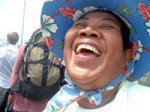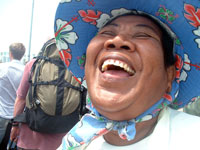 Once again, for the 1.200 times, Suratthani non-corrupt officials 😉 finally tackle main tourism problems, like motorbike rentals and local mafia to restore tourist confidence!
Being signed up for Google Alert I do receive the Island News from time to time and I just thought that this one is worth posting, as "they" tried to clean up the island of madness at least a few hundred times while I was still living there. How can corrupt official clean up other corrupt officials? What a laugh 😉
If there is ever going to change anything on Koh Phangan Island then please post a comment here. Thanks & be nice to each other 😉
The following article was published by The Nation a few days ago. Enjoy!
Koh Samui to tackle tourism problems
Rental motorcycle, traffic congestion, fake alcohol products, migrant labours and local mafia are highlighted as the most urgent issues for Koh Samui and Koh Phangan, if the island destinations are to restore tourist confidence.
Surat Thani Deputy Governor Chalorsak Vanitchareon said after a brainstorming session with people in the industry in the two famous islands that the issues would be discussed at the provincial level.
After the discussion on June 24 at the City Hall, new rules and regulations would be enforced, he said.
"We need an integrated measure to tackle tourism problems in Koh Samui and Koh Phangan," he said.
With friendly support from The Nation – Suwannee Banthisak