Soldiers arrest jet ski operator at Thong Nai Pan bay on Koh Phangan Island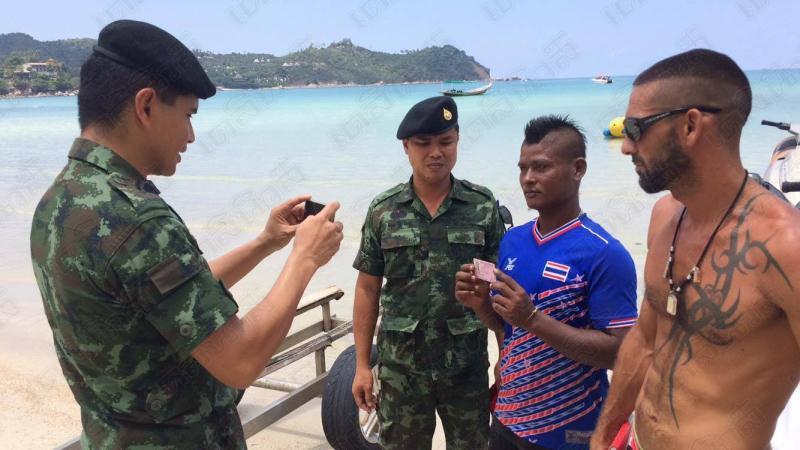 Soldiers turned up at a Koh Phangan beach Sunday to take action against a jet ski operator.
In conjunction with local police they removed six jetskis that were operating on Thong Nai Pan beach at the north-east coast on Koh Phangan Island.
The jetskis were operating in contravention of ordinances issued to protect the environment. Prapaporn Banthaopol, 42, owner of the operation was taken in for questioning. The arrest was part of a long running operation to rid the beach of jet skis after locals had complained that the operator was adversely affecting both the tourist trade and marine life of the beach.
Locals said that prawns used by villagers to make gapi or shrimp paste had steadily been disappearing as a result of the jetskis.
Illegal operators face a jail term of six months and a fine of 50,000 baht.
Thank you to Daily News "Soldiers arrest Koh Phangan jet ski operator" which was brought to us by Google Alerts.