Japanese tourist missing off Koh Ma Island north coast of Koh Phangan
Scuba Divers continued their search for a second day on Wednesday for a Japanese tourist who went missing on a snorkeling trip near Koh Phangan.
The 22-year-old man was reported missing while snorkeling in rough seas with his friends off Koh Ma island off the north coast of Koh Phangan Island in the southern province on Tuesday.
A team of rescue divers could not find him and on Wednesday they were joined by police and authorities of the Marine Department to try to locate him.
Pol Maj Gen Apichart Bunsriroj, chief of Surat Thani police, said a strong current in the area where he went missing had obstructed the search, but vowed to continue the operation until the tourist was found.
The Meteorological Department on Wednesday warned of continued rough seas, strong winds and heavy rain in the Gulf of Thailand near Surat Thani and other southern provinces until Saturday.
Thank you to Bangkokpost "Japanese diver missing off Koh Phangan" which was brought to us by Google Alerts.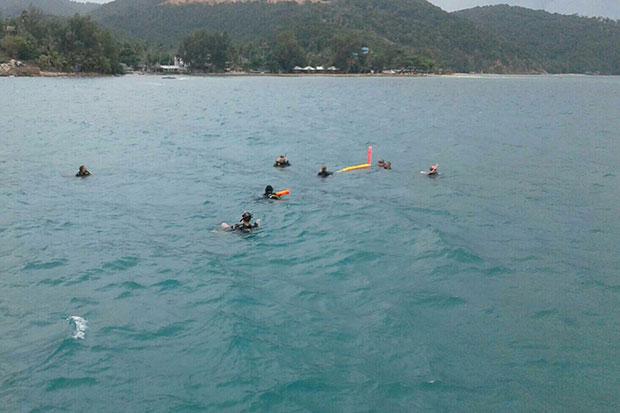 Note: updated on 5th Jan. 2017 corrected diving to snorkeling!