Koh Phangan swamped by floods, ferry service halted!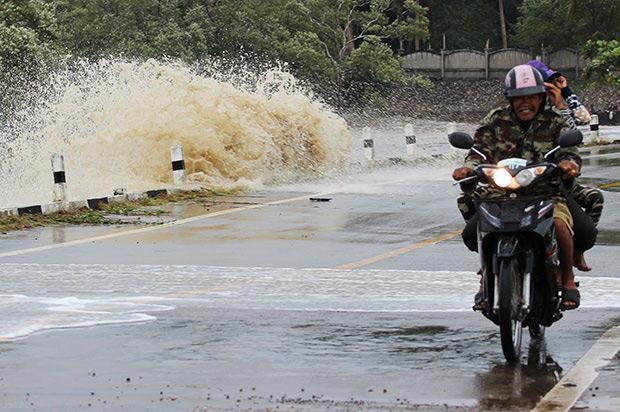 Heavy storms slammed two popular southern tourist destinations, Koh Samui and Koh Phangan on Monday, causing flooding and the suspension of ferry services between Surat Thani and Koh Phangan Island, home of the famous Full Moon Party.
Social media was flooded with photos showing high seas and stormy conditions in Surat Thani and on Koh Samui and Koh Phangan, particularly along beachfront near the Na Thon ferry terminal.
https://twitter.com/0844442745/status/691478874975121408/photo/1