Five Germans rescued after getting lost on Koh Phangan Paradise Island

Five German tourists who lost their way in a forest on Koh Phangan were found after a search and safely brought out by officials on Tuesday.
Officials of Than Sadet National Park told police at about 2pm on Tuesday that the five tourists – four women and one man, were lost in the Khao Ra hike on the island in Surat Thani province. Police, administrative officials and park rangers were then mobilised to look for them.
The search started at a trail to the Khao Ra viewpoint in Ban Madua Wan village. The rescuers searched and shouted for about an hour and finally the lost tourists shouted back. They were found safe near Than Sadet waterfall and officials gave them mangoes to satisfy their hunger.
The tourists were identified as Meinhardt Yannick, 26, Konig Louise, 24, Sapani Denience, 25, Scheub Lena and Funchs Katharina.
Mr Yannick said they hiked to the Khao Ra viewpoint around 9am and were coming down at about 1pm. However, heavy rain and runoff blocked the view of their trail and they got lost. The group then phoned the national park office for help.
Thank you to Bangkok Post "Five Germans rescued after getting lost on Koh Phangan" which was brought to us by Google Alerts.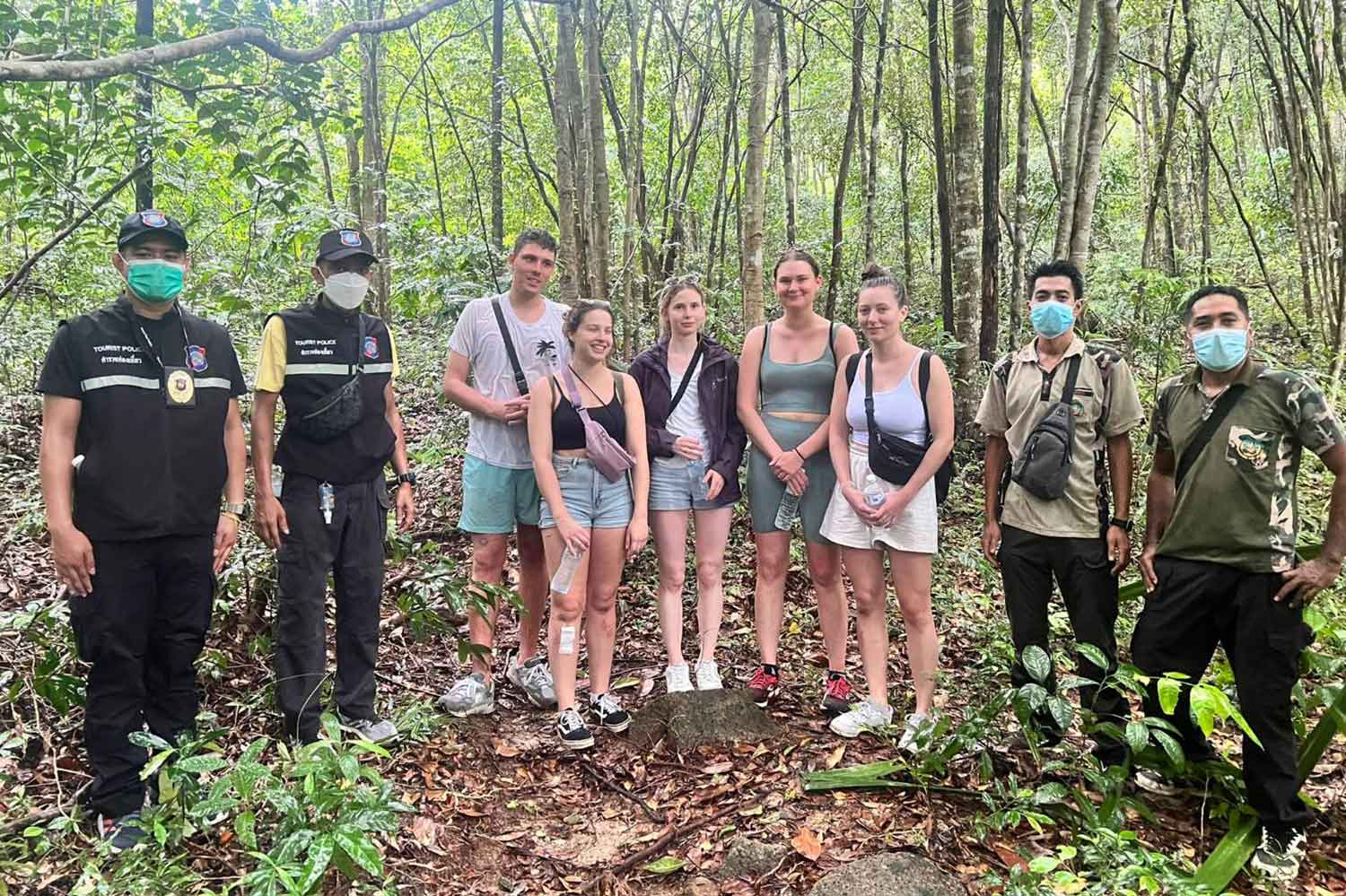 Photo credit @ Bangkok Post