A British expat built perfect copy of his favourite pub in Southhampton on Koh Phangan Island

ALE BE DAMNED! A British expat loved his local pub so much he built an exact replica of it in … THAILAND!
The Mason's Arms on the Thai island of Koh Phangan was built as a replica of the owner's favourite pub in Southampton.
After a few too many Singha beers, tourists on the Thai island of Koh Phangan could be forgiven for thinking their eyes were deceiving them when they came across this boozer.
The Mason's Arms is the spitting image of a quintessential English pub – both inside and out.
The pub was dreamed up by a Brit in 2007, who built the building to be an exact replica of his favourite mock-Tudor local The Stoneham Arms back in Southampton – which has sadly now been turned into a Co-Op.
Inside, punters sit around your standard pub tables while eating traditional grub like fish and chips or roast dinner.
There's even English beer on tap too, as well as Thatcher's cider.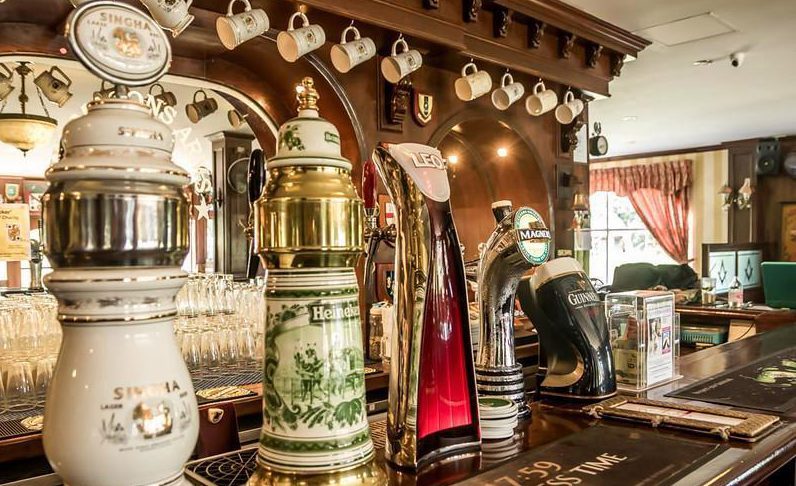 A free jukebox plays popular British songs and there's a pool table and a darts board in the corner for anyone who fancies a game.
The current landlords Laurence and Emma Goodall took over the pub a year ago, after visiting in late 2015 and discovering that it was available to lease.
Lawrence, 40, told Sun Online: "Most people are gobsmacked by it and some are actually speechless when they walk in."
He continued: "Shaun, the guy who built it, went through great pains and expense to get it right – I think it took a year to build.
"Our roast dinners and full English breakfasts are our most popular meals.
"We also sell a variety of draught and bottled beers – the English drinks we sell are Strongbow and bottles of English Ale, as well as gin and tonic."
Since the couple have taken over, they have started holding live music nights two nights a month and they also introduced a selection of Thai food to sit alongside the English grub.
Every detail down to the condiments is spot on – customers can choose from sauces and spreads like HP Sauce, Marmite and Branston pickle that the owners import from the UK.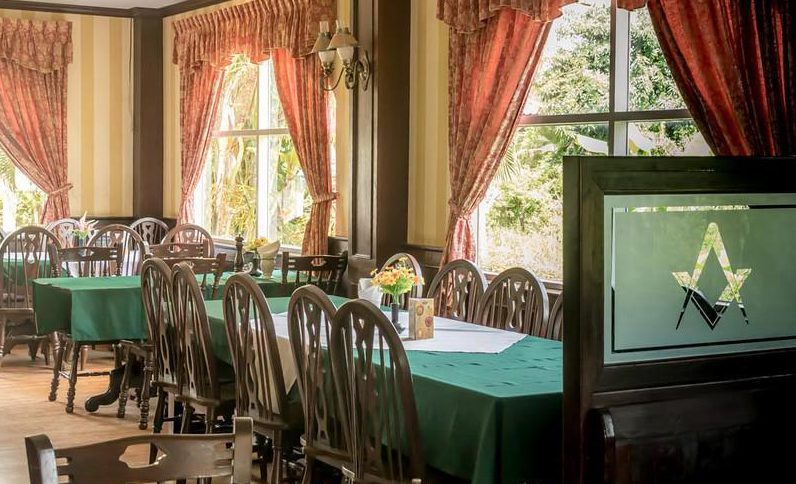 While the food is very British, the staff in the kitchen are Thai and Lawrence says that after being taught the ropes they cook the dishes better than most chefs in the UK.
A plate of gammon, eggs and chips or a roast chicken dinner with all of the trimmings costs 290THB (£6.70), while a Lancashire hotpot costs 260THB (£6).
The food and service get incredible reviews on TripAdvisor, with many raving about the roast beef dinner.
One reviewer called N Daniles said: "I have been in Asia for eight years and this truly is the most authentic English pub I have ever visited in Asia.
"From the pub garden and picnic tables to the darts board, pool table and finally the food – it ticks all the pub boxes.
"The food was excellent. My husband enjoyed his large scotch egg, the kids all wanted roast dinners and loved the Yorkshire puddings, and none of us could resist the apple crumble."
Thank you to The Sun "ALE BE DAMNED!A British expat loved his local pub so much he built an exact replica of it in … THAILAND" which was brought to us by Google Alerts.
Picture credit @ Tripadvisor & Phanganist