British tourist found dead after Full Moon Party on Koh Phangan Island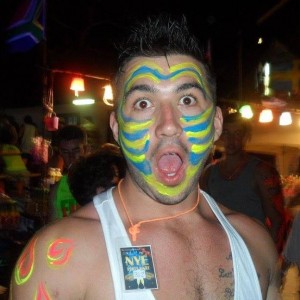 A British tourist was found dead after going to a Full Moon Party on Koh Phangan Island in Thailand while on holiday with friends.
Stewart Middleton, 25, was travelling with 10 others when he suffered a nasty fall and is believed to have fatally bumped his head on Koh Phangan island.
Thousands of tourists flock to the all-night parties held on the beach, where they paint their faces with luminous paint and drink from buckets of alcohol in what has come to be known as a backpacker rite of passage.
Stewart, a keen rugby player from Powys in Wales, was taken to hospital but couldn't be saved.
He had timed his trip to be able to attend the outdoor full moon parties which took place around February 23 2016.
A Foreign Office spokesman said: 'We are providing support to the family of a British national who died in Koh Pangan, Thailand, on 25 February.'
Thank you to Metro "British tourist dies after Full Moon party in Thailand" which was brought to us by Google Alerts.