German tourist Harold Spiller drowned at Thong Nai Pan bay on Koh Phangan Island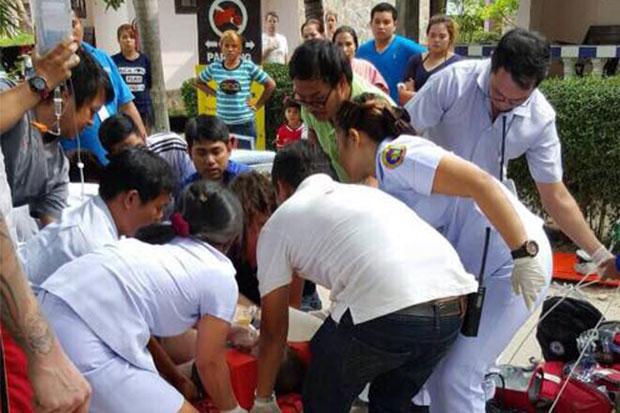 Two foreign men have drowned during separate swims in high surf on Koh Phangan and Koh Nang Yuan next to Koh Tao Island.
German Harold Spiller, 47, drowned at Thong Nai Pan beach in tambon Ban Tai of Koh Phangan Island Wednesday afternoon, Pol Snr Sgt Maj Kongyut Numuen, a tourist police at Koh Phangan said.
Police and rescue workers went to the area and found the tourist lying unconscious on the beach after being taken off the sea by local residents and staffers of a nearby bungalow. He was given first aid, but died shortly later, Thai media reported.
Police said Spiller, his wife and their two friends had visited Koh Phangan since Feb 16. He went to swim on Wednesday amidst red flags put in front of the beach to warn about high waves.
Near Sam Bay, a Chinese man drowned while swimming off Koh Nang Yuan island close to Koh Tao in tambon Koh Phangan, Thai media reported on Thursday.
Municipal officials and rescue workers rushed to help the 34-year-old Chinese national, whose name was withheld pending notification of relatives. He was given first aid before being sent to Koh Phangan Hospital, but later was pronounced dead.
The bodies of the two tourists were being kept at Koh Phangnan Hospital as authorities were in the process of notifying their embassies.
Thank you to Bangkok Post "German, Chinese tourists drown in Koh Phangan" which was brought to us by Google Alerts.