Full Moon Party Koh Phangan Island cancelled – big waves & two drowned tourists!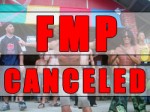 One day before the world famous Full Moon Party event could take place on Koh Phangan Paradise Island, two tourists drowned while swimming at Haad Rin Beach!
Possible reasons for the two drowned tourist bodies are the big and massive waves which currently hit the shore of Haadrin bay. Unfortunately Island News Headquarter doesn't have any more detailed information about the names, gender, nationality of the two drowned tourists – SORRY! According to reliable sources, Island officials have therefore closed the entire main beach area and shortly decided to CANCEL this month's Full Moon Party Dance Festival because of security & safety reasons!
"We cannot allow this to happen again – two dead bodies are enough!", Island SWAT Team Officials announced.
So … finally, as far as Becki can remember, it has happened for the very first time! Please correct me if I'm wrong! The first Full Moon Party ever got CANCELLED – let's hope that this was probably the last one!
Anyway … Becki had a short look at Had Rin beach the night of the Full Moon Party … and it was actually true – there was NO FULL MOON PARTY!
Police agents locked up the entire sunrise beach side and you could find flyers everywhere informing you that it's definitely not a good idea to go swimming at the moment! How thoughtful! Though the Party Zone was packed with thousands of party hungry aliens … well … please come back next month!
NO HAVE FULL MOON PARTY!
So … see you next month! And my best wishes for the two souls re-entering the source!