Building Boom at Haad Rin Beach on Koh Phangan Island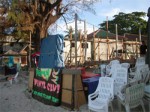 Well …. It's the lowest of the possible low season here on Koh Phangan Paradise Island in August 2004. Most of the tourists are missing at the moment. The island is quiet & empty but will for sure fill up again for the next Full Moon Party act like usual!
However … while not having all these walking ATM machines around it's possibly the best to invest all these dollars and start building new projects. Went to Had Rin a couple of days ago and was very surprised about the current "Let's build some new whatever" movement there.
Zoom Bar and Vinyl Club at the sunrise beach were sort of terminated and there was this big building hole directly at the beach. Thank God that they didn't cut down that lovely big tree yet, but I think it's just a question of time that somebody decides to do so. Natural Trees don't bring any profit, isn't it?
Also Bumble Bee restaurant is missing now. They took down the whole place in one piece and there's lots of free space now available. But not for very long I guess as they already started to build something new there. Another restaurant?
Phangandivers also seems to invest in a new 2 floors Dive Center. They finally decided to remove this very old bamboo shop which has lasted for the last 10 years and do an upgrade to adjust to the 21.st century movement. Great!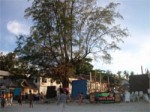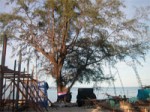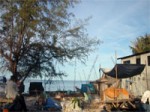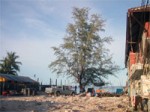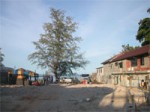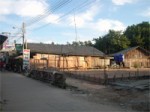 Our Indian friend "Om Ganesh" also seems to have made quite some profit in the last couple of years. He's also doing this 2 floors upgrade on his restaurant probably inspired by Phangandivers which are located directly opposite of his place. It seems to become more and more a sort of building competition there. Who's got the most floors in town? He he he …
And the really funny thing about all this, if you go there and ask them "How's the business going?" They always complain, some very rich guys probably might start crying? But that's the main thing about doing business. Never let others know … always deny everything! That's the only way to go and become rich 🙂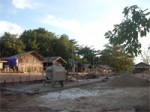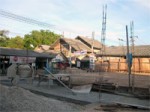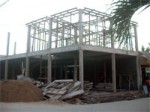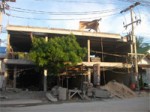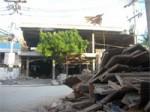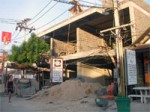 And always remember …. some main important things in your life you CANNOT buy with money! They are ONLY available FOR FREE!
Have fun & enjoy life to its MAX!