Bye, Bye Koh Phangan Paradise – Thanks for everything & best of luck!
Hello there & a happy welcome back to Koh Phangan Island News – the most debated website about a small island in the Gulf of Thailand called Koh Phangan Paradise Island.
Well … I still do remember the very day when I first stepped my foot on 'magic' Koh Phangan Island. It was the 14th November 1992 and I came over from Koh Samui with the Hadrin Queen Express Boat arriving at Hadrin Beach. There was no pier at that time and smaller long tail boats had to come and pick you up outside … and the magic journey began …
I also still do remember the very last day I left the Island Of Madness, this time via a so called international pier at Thongsala. It was the 20th May of 2009 and the magic journey finally came to an end. Crossroad reached!
If we have a closer look at those numbers it finally reveals that I have survived an amazing 16 years, 6 months and 7 days on the Island Of Madness, formerly also know as 'magic' Koh Phangan Paradise Island.
It can also be counted as 6032 days or 861 weeks! If we would like to go into even more details then it would be an amazing 144.768 hours, 8.686.080 minutes or 521.164.800 seconds.
And after all I have to tell you that it was the most amazing time I've experienced in my life! I would not hesitate a single second and do it again …
Back in those early days Koh Phangan was really a more than magic place and everyone could easily feel the magic, special & laid back atmosphere this tiny island jewel had to offer. I will never forget the early Full Moon Parties when it still was a sort of secret backpackers event and not known yet to the international music & dance festival industry.
I will always remember the bizarre times we all experienced at the Palm Beach Psy Trance Parties on the sunset site of Hadrin Beach during the years of 1994 to 1996. This was the real 'magic' Phangan experience we all came to enjoy. This was peace, love & happiness! This was the 'original experience', the 'cosmic consciousness trip' once a week on Wednesday! Loaded with tons and tons of good Californian bliss, pupils as big as the bright moon in the dark sky 😉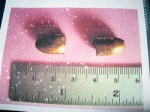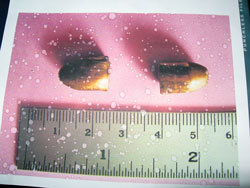 There was no charge of entrance fee! There were no international DJ's present at that time. Our only motivation was to have a good time, a good party and share peace, love & happiness with each other without thinking about money and massive profits. And … tell you what … it worked … perfectly!
During all those years living on the Island Of Madness I have met so many nice people and I still do have the most amazing memories connected to this once very special place on our little planet called earth.
If I think back now I have to say that the first 5 something years were just simply awesome and Koh Phangan Paradise Island provided the perfect shelter for me. Thinking about myself … thinking about life … and meeting some of the most inspiring people I've ever met. Those times were just more than fantastic … more than bizarre!
Later on things definitely started to develop in some sort of direction and the last couple of years, bombarded with never ending massive techno sounds throughout the night, were simply just dreadful!
But hey … who am I to complain? I had the very rare pleasure of spending the most amazing time with the most amazing people on Koh Phangan Paradise!
And I'm really grateful for that!
So … thanks a lot … little & beloved Koh Phangan Island … thanks for all those amazing years … thanks for letting me be part of it …
Bye, bye Koh Phangan … thanks for everything & best of luck!