Koh Phangan Island Lawyer – I am specialized in Troubleshooting!
Hi my name is Tom, i come from Germany, My Thai wife and I run the Archery Club here on Koh Phangan.
I haved lived here for 17 years on Koh Phangan. Since that time i know Mr. Thakrit Sritongkul very well; his and my family are good friends over a long time.
So he ask me for some References. What can i say?
Mr. Takrit Sritongkul's Family has been on the islands (Koh Phangan, Koh Samui and Koh Tao) and is very influential and powerful!
As he was born on the island and he is from a very powerful family, he knows and has many connections to all important people and institutions.
His relationships range from Police-, Military-, Government-, and Administration-Official's, up to and including Judges, Prosecutors and Ministers in Bangkok!
I have accompanied him many times for bail out hearings and problem solvings. So i know how he is working. He has been a great friend to me, also he has helped me a lot.
He made it possible for me to get a 30 year Land lease registered within 1,5 Hours, also he helped me by some boundaries clearing.
My Friend knows very well the foreign mentality. He traveled in a lot countries, and also from his resort business he can understand the thinking from foreign people.
Call me and i will introduce him to you. +66 (0)8 95 30 40 80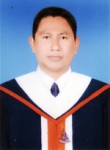 You need help ?
I am specialized in Troubleshooting !
Call me !
I can help you !
Mr. Thakrit Sritongkul
Mobile: +66 (0)8 46 39 92 59
With friendly support from Koh Phangan Lawyer