Koh Phangan's Agama yoga school to close after sexual assault claims

Koh Phangan Agama Yoga retreat will shut for 'restructuring' after allegations, revealed in the Guardian, against its leader
The world's biggest tantric yoga school has said it will close down until the end of the year after allegations have been published by 14 women alleging rape and sexual abuse over a period of 15 years.
Sixteen former staff and pupils of the Agama Yoga school on the Thai island of Koh Phangan alleged in interviews with the Guardian that it facilitated rape, sexual assault and misogynist teachings at the hands of its leader Swami Vivekananda Saraswati, a Romanian whose real name is Narcis Tarcau.
The complainants allege that hundreds of women were conditioned into believing that sex with Tarcau would heal them physically and spiritually.
The school says it is conducting an independent inquiry into the allegations. In a statement released days after the Guardian published the allegations, Agama said it "sincerely apologise[s] once more for any harm that any Agama teacher may have caused" and announced it would be closing the school until December to carry out a "restructuring".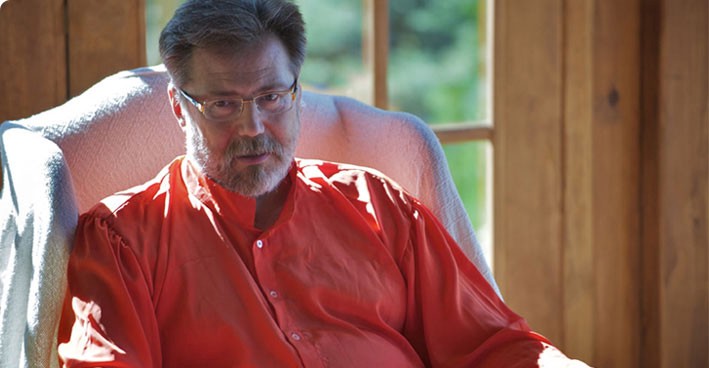 Tarcau is understood to have left Koh Phangan in July, when several women went public with the allegations of abuse at Agama, and is no longer in Thailand. He could not be reached directly for comment.
In additional to the sexual assault allegations, the 16 former pupils and staff have also claimed that Tarcau convinced them of "dangerous" theories which had long-term health implications, including that following Agama yoga teachings meant you would not get cancer, as well as actively condemning the use of condoms as they "disrupted the flow of energy" during sex.
Chlamydia was allegedly rife across the school, with multiple women saying they contracted the infection there. One woman told the Guardian she spent more than £200 on STI tests during her time at Agama.
Another, Nancy Miller, who was a teacher at Agama, said she had found a lump in her breast but did not follow it up. "I actually thought 'I'm an Agama yogi, this is impossible' so didn't go to get the mammogram," she said. It was the discovery in 2012 that she did have breast cancer, which led her to have a mastectomy, that prompted her to sever ties with the school.
Agama refuted allegations its teachings had been damaging to students or that the school was a sex cult. It described the teachings of Agama as "the blending of traditional and modern, with a constant interest toward science and the new research on yoga and spirituality".
"Information taken out of context can be distorted and interpreted in all possible ways according to individual interest," it said in a statement to the Guardian. "This is what we see in the allegations on our teachings with the intent of building in the eye of the public the image of a cult and destroy our school and business."
Tarcau is also alleged to have asked devoted pupils for money for projects which never materialised, specifically a haven in New Zealand for Agama after he had "prophesised" that the third world war would occur in August 2005.
One member recalls Tarcau asking pupils to pay an initial $300, and then another $700 to fund a group that had gone to New Zealand to set up a "safe place". For those who took longer than a month to pay, they allege that the fee went up to $4,900.
Thank you to The Guardian "Thailand's Agama yoga school to close after sexual assault claims" which was brought to us by Google Alerts.
Photo credit @ tripadvisor.com