Koh Phangan police will propose scrapping the Half-Moon Festival and Black-Moon Party due to safety concerns!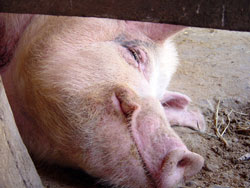 Ban urged on some Phangan parties!
Koh Phangan police will propose scrapping the half-moon festival and black-moon party – closed gatherings that sprang from the full-moon parties – due to safety concerns.
Police had tried to push for a ban on the two gatherings earlier but the organisers lobbied soldiers to be allowed to continue them, said Pol Col Prachum Ruangthong, the Koh Phangan police chief.
Tickets are sold for the two parties, which are held in closed private spaces in secluded areas, so there is little police could do to protect party-goers, he said.
Police did not have the manpower to look after people going to the two parties.
For the full-moon party alone, they need to prepare themselves at least five days ahead and three days after, he said.
Operators and authorities are stepping up their efforts to improve safety on the Gulf of Thailand island. They are responding to Prime Minister Gen Prayut Chan-o-cha's comment on Tuesday that it was high time order was restored on the island, long famous for its full-moon parties.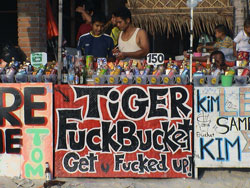 "There are too many parties on Koh Phangan at the expense of quality," said Wannee Thaipanich, chairman of the Koh Phangan Tourism Promotion Association.
Parties are now held every night leading up to the monthly full-moon party, she said. Some operators have already tried to upgrade themselves.
"Operators on Rin Beach are trying to improve their hotels to meet three-star standards. Security measures are stepped up at these parties with wristbands handed out to participants for identification. Space is provided for drunks to crash out or to be taken back to their hotels," she said.
"Attendants are charged 100 baht each and unaccompanied children under 18 are not allowed," she added.
"They intend for them to be drug-free green parties," she said 🙂
The association has proposed a plan to improve the full-moon party, the main event of the island. Apart from keeping activities moderate, competitions such as a DJ contest or beach sports may be added as alternative activities.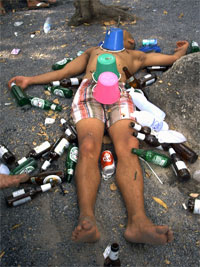 As for security during the monthly party, Taweesak Inprom, Kog Phangan district chief, said a meeting was called ahead of the party day each month among police, volunteers, tourism groups and operators to discuss guidelines. On the party day, police and health officials will set up tents near Rin Beach for convenience in case tourists want to file complaints, report a crime or if they become sick.
Marine officials will ensure the safety of tourists coming by sea by checking boat and life buoy conditions, testing blood alcohol levels of crews and checking loads. Upon entry to the beach, a checkpoint will be set up to make sure no arms and drugs are brought in. Children under 18 are strictly prohibited. Closed-circuit cameras are installed on top of buildings around the island.
Pol Col Prachum said more patrols were scheduled in risk areas during the party. He also urged hotel operators to add more lighting on walkways and accommodation while operators on the beach could help by installing more CCTV cameras. Metals detectors will be used to scan for arms at the pier, he said.
Thank you to Bangkok Post "Ban urged on some Phangan parties" which was brought to us by Google Alerts.