Box Jellyfish warning on Koh Phangan Island – 5 year old boy from France killed by venom of box jellyfish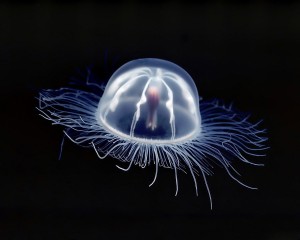 Phangan acting district chief Kasitdet Thongchu on Monday asked local administrative authorities and beach side hotels to post warning signs of poisonous jellyfish and prepared first aid in case they are stung by them.
The measures followed the death of the five-year-old boy from France.
Yongyos Thammawut of the provincial public health office in Surat Thani said the boy went into shock from stings from the poisonous tentacles of a box jellyfish while with his parents on Had Khuad beach Saturday. He died as his parents and a guide were taking him to Koh Phangan hospital for treatment, Dr Yongyos added.
The case was reported to the provincial public health office in Surat Thani on Monday.
The beach is popular for swimming and snorkelling.
The boy became entangled in the box jellyfish's long tentacles, which ran 20 cm deep. Fully grown box jellyfish, some of the most-poisonous animals on earth, can reach three meters long, Dr Yongyos said.
Box jellyfish can be found seasonally off the beaches of Ko Lanta and Haad Nopparatthara-Mu Ko Phi Phi National Marine Park of Krabi province, Nam Bor bay in Phuket province, Cha-am beach in Phetchaburi province, and some beaches on Koh Tao, Koh Samui and Koh Phangan islands.
Thank you to Bangkok Post "Box jellyfish warning in Ko Phangan" which was brought to us by Google Alerts.