First Residence your holiday home on Koh Phangan Paradise Island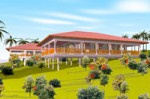 The land on which the houses will be built is located on the west coast, the beautiful sunset side, of Koh Phangan Island. The total area consists of 4000 square meters and the building permit allows six houses and one swimming pool. Adjacent to the seaside, people can enjoy their own beach without leaving their property. Because of the soft slope of the hillside of the area, each house will have full sea view looking onto the virgin islands nearby and further on the beautiful Angthong National Marine Park.
The property's asset in its vicinity to the town of the island – Thongsala which can be reached within five minutes by car and on the other hand its remoteness with a quiet beach and sound nature. The German landowner designed this small exclusive residential area with six houses and one swimming pool with only three out of the six houses being for sale. The design and architectural planning for the property allows for absolute privacy in a beautiful landscaped nature in buildings equipped with highest standard.
The builder – is the owner of the land. He led a construction company for more than 20 years in Germany. After researching and exploring Thai specific building technology and materials for more than 18 months. He offers high western standard implemented and realized on the property and its buildings so the customer will have comfort and quality in their houses on Koh Phangan as anywhere else in the world.
Buildings – the three houses for sale are designed for tropical conditions and lifestyle. Because of their design that resembles southern european style, they melt into their natural environment and will be integrated into nature's settings. All houses will be built in the same style varying in size only. They are constructed with great enviromental care unique for the island. every house owner will have access and full usage of garden, swimming pool and parking area on the land.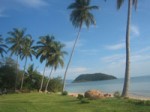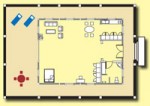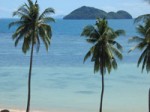 Solid stone and concrete construction double outer walling
glazed colored concrete roof tiles
rain gutters V2a
windows and doors high quality first class wood, sliding doors mosquito / insect proof
high ceiling with foam roof insulation
high quality ceramics class A
electrical german standard

hot and cold water supply in kitchen and bathroom
air condition
TV UBC access / cable TV
telephone line
24h water supply
shared swimming pool
shared parking area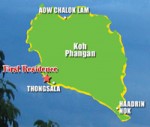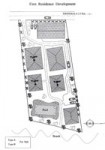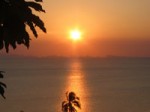 Prices:
House Type A (167 sqm) : 6.5 Mio. Baht
House Type B (265 sqm) : 9.3 Mio. Baht (option for one or two additional en suite basement bedrooms approximately 120 sqm)
Business proposal: 2 houses Type A, 1 house Type B; 17.8 Mio. Baht
For more information please contact:
First Residence
69/3 Moo 4 Thongsala
84280 Koh Phangan
Thailand
Phone: 09-8732903; 09-6464034
E-Mail: nishkalank@hotmail.com