PAC – Phangan Animal Care 3rd Anniversary on the Island of Koh Phangan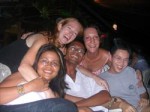 Phangan Animal Care the sole provider of veterinarian care for the animals on Koh Phangan Paradise Island was having its 3rd Anniversary Party!
The party was held at "The Rock" next to Paradise Bungalows in Had Rin beach just a couple of days ago, Wednesday 22nd September 2004. It was an entertaining night with lots of friends, fun and drinks 🙂
All started about 3 years ago when Shevaun had the idea to setup an animal clinic here on Koh Phangan Paradise Island. And 3 years later the PAC crew is still pretty alive and taking care of the animals from Koh Phangan. And since PAC is operating on this lovely island lots of things have improved for the animals and the horrible dog poisoning has been eliminated …. Great!
Shevaun even made a speech for that special event and mentioned all the numbers of animal cases treated so far in those 3 years. Number of surgeries done, castrations, sterilizations, house visits and so on. Hardly can remember any number but it sounded quite impressing I can tell you! If you need more detailed info about the 3 years success statistics of PAC then don't hesitate and send an email to info@pacthailand.org 🙂
Like I said, it was a great night with a special event and a bright future! So a special thanks goes to the PAC crew ran by Shevaun and her team with James, Por, Lia, Theresa and ALL the others I probably forgot to mention in here. By the way … hello to Dr. Somsak from Koh Samui 🙂
Please check out the Picture Gallery => PAC 3rd Anniversary Koh Phangan Island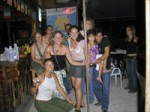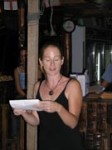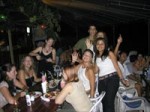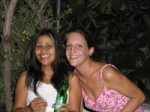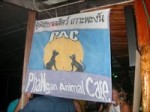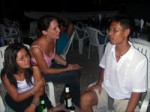 To find out more about the work of PAC Phangan Animal Care just follow this link => PAC Koh Phangan
All the best & have fun 🙂