Koh Phangan International Holistic Conference at Mae Haad Beach February 2008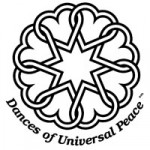 Come to Mae Had Bay Koh Phangan February 2-16 for Dances of Universal Peace with Gayan and Jamila, laughteryoga with Dr. Madan Kataria as well as other spiritual and alternative health workshops in many modalities and arts.
Entrance fee for only 1500 baht or 300 baht per day. Thais attend for free!
Learn important tools from talented seminar leaders or be one. The previous event attracted participants from 23 countries. Don't miss this magnificent celebration of love.
Dr. Madan Kataria of www.laughteryoga.org will be joining us for the Holistic Conference. He was recently featured on Oprah and deservedly so. He has singlehandedly gotten several hundred thousand people to laugh without telling jokes.
Dr. Madan Kataria is a true master and a dear friend. Our other presenters are also righteously famous and they make the trip especially worthwhile as well. There is a partial list of their bios on http://www.breath2000.org/bios.htm
For more detailed information please visit www.globalpeacefest.com or call +1 772 905 2643 or +66 0857878512 or even get in contact via Skype. Skype contact: breath2000