Australien tourist contracts a rare disease after stepping on glass at the original Full Moon Party Koh Phangan

An Australian man contracted a rare, potentially deadly, disease in Koh Phangan after he trod on broken glass while at the original Full Moon party with friends.
Pat was having the time of his life at one of Thailand's famous Full Moon Parties, and wasn't about to let a little cut on his foot ruin his trip.
The Sydney IT worker stepped on a piece of glass during a week of all-night revelry on Koh Phangan and got it wedged in his foot.
He didn't even bother to take it out for four or five days and even then it just looked like a harmless scratch well worth the fun of the trip.
By the time he got back home, the cut was the size of his thumb and after two weeks his father finally convinced him to see a doctor.
His tests came back the next day confirming he contracted the bacterial disease that causes severe inflammation of the nose, throat and windpipe.
But what Pat didn't know was the innocuous wound had infected him with diphtheria, a rare and deadly disease that has been wiped out in Australia but is still present in many holiday spots.
'It got bigger, and bigger, and bigger. I ignored it, as lots of young men would do, and I came home with it,' he told.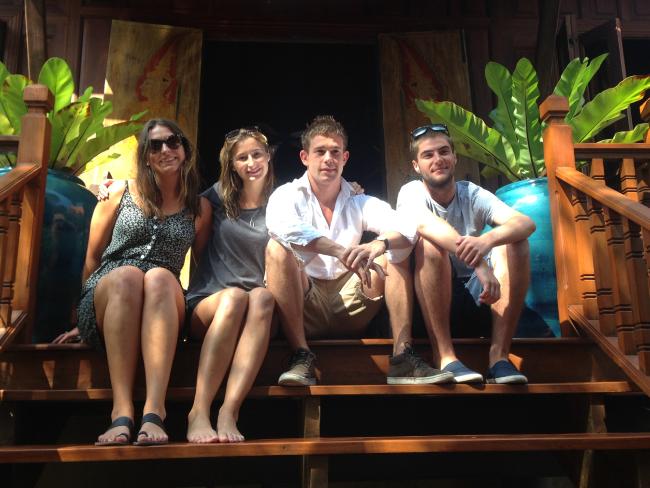 Pat's doctor gave him five different injections and a cream to rub into the wound, and a few days later it began to heal.
'I've got this awesome scar on my foot from the massive hole that was in there at some stage – it was a little bit bigger than my thumb. I seemed to be OK from then on,' he said.
The young man quickly recovered and never had any other symptoms such as chills, fatigue, sore throat, coughing and difficulty swallowing.
Although he had the disease for a month and a half before seeking treatment, he was luckier than a 22-year-old Brisbane woman who died from diphtheria in 2011, after catching it from a friend who brought it back from overseas.
The disease was very common in the early 1900s but was eradicated from Australia by the 1950s thanks to widespread immunisations.
However, it still infects dozens of people in Thailand and other parts of the developing world with several deaths in the country every year.
Thank you to www.news.com.au "Aussie tells how he contracted rare disease in Thailand" which was brought to us by Google Alerts.