Koh Phangan Reggae House burnt down in a midnight fire at Haad Rin beach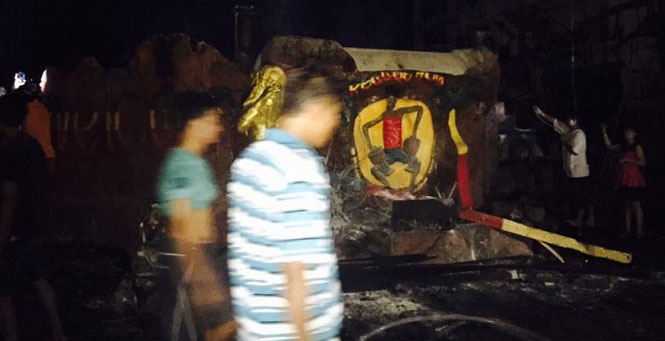 The Reggae House, a two-storey bar and restaurant on Haad Rin beach on Koh Phangan Island, was burnt down in a midnight fire last night.
Several adjacent houses were also gutted in the two hour fire that broke out at 01.00 am Friday, 14th May 2015. Nobody was injured or killed in the inferno that raged the popular bar to charred remains.
The house which was turned into a bar and restaurant was popular among Full Moon party tourists. It was located at Village Group 6 in Tambon Ban Tai of Koh Phangan district.
Fire engines were rushed to the house when fire was spotted on the second floor. But they could not put the fire out in time and was burnt to the ground in two hours.
Electrical short circuit was initially suspected to cause the fire.
Thank you to Thai PBS "Reggae House on Haad Rin beach gutted into ashes" which was brought to us by Google Alerts.