Ibogaine drug treatment of Australian man ends in death on Koh Phangan Island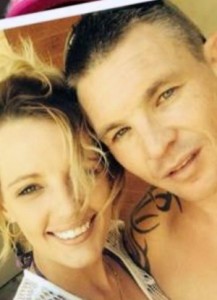 An Australian man died after traveling to Koh Phangan for a controversial treatment for drug addiction.
Australian Brodie Smith was convinced a radical treatment using an African shrub would cure his craving for illegal drugs and turn his life around, even though it is banned in some countries.
Brodie Smith, 33, reportedly died in late October 2014 after traveling to Koh Phangan Island with his girlfriend, Kara Spark, to take Ibogaine, an African hallucinogenic drug believed by some to be a radical cure for chronic addiction, according to a newspaper report in The Sydney Morning Herald.
There are conflicting accounts about what happened in the following hours before Mr Smith died in room 4 of the Phangan Utopia Bungalows on the first morning of what was supposed to be a $5300 four-day ibogaine treatment program for the couple from Mandurah in Western Australia.
Ms Spark, 25, says she and Mr Smith arrived on Ko Phangan on October 20 and the treatment began the following morning.
She says they first drank a lot of water and then were given an initial anti-nausea dose of ibogaine in capsule form at 8.30pm, and more at 9am.
"I wanted to lie on the same bed as Brodie but they said I could not do so as it could be dangerous if he flailed around," she says.
Ms Spark says that about 11.40am Mr Smith was given two blue hexagonal pills which he was told were Valium and would put him in a "sleep-like state".
Some users say the plant creates dreams that give them insights into their addictions, and visions that help them overcome negative emotions and fears.
But Ms Spark says that 20 minutes later she saw that Mr Smith was having trouble breathing.
"His breathing was heavy. He was short of breath. Then he stopped breathing. He was staring at me with his eyes wide open," she says.
Ms Spark says she applied cardiopulmonary resuscitation until she could not physically do it any more.
But American Mike Picone, director of Ibogaine Thailand, which runs a treatment centre on Ko Phangan, denies that Mr Smith ingested ibogaine.
"Brodie was coming to fight a methamphetamine addiction and was required to be off all drugs for at least five days prior to doing ibogaine," Mr Picone says.
"Brodie Smith actually died in his hotel room. He overdosed from injecting illegal narcotics that he smuggled into Thailand from Australia before his scheduled ibogaine session could take place," he says.
"After he died his girlfriend, Kara, produced a freshly used syringe and gave it to the police as she was reporting to them that he had shot up in the shower and overdosed."
Ms Spark denies this.
Police on Ko Phangan are known to play down tragedies involving foreigners on the island, which is famous for its out-of-control full-moon parties.
A police report into Mr Smith's death cites that an "initial investigation reveals that prior to the deceased having a seizure he went to the bathroom and was using a needle to inject something into his body, causing him to have the seizure and pass away".
A death certificate states that Mr Smith died of a heart attack after taking narcotics.
But hospitals on Ko Phangan are little more than clinics and Mr Smith's family has not been able to obtain the results of any forensic tests.
Mr Picone, whose company is registered to sell pharmaceutical and medical goods, says that although Mr Smith's death was not ibogaine-related "we have increased our screening process and repeatedly ask [clients] if they followed the pre-treatment instructions exactly, to the point of being incessant".
"We have also increased our warnings about the negative outcomes that can happen if our pre-treatment instructions are not followed," he says.
The use of ibogaine is unregulated in Thailand.
Thank you to Coconuts Bangkok "Australian man died while on Koh Phangan for 'Ibogaine' treatment, paper reports" which was brought to us by Google Alerts.