Koh Phangan Vehicle Rentals, Accidents & High Petrol Prices – Part 4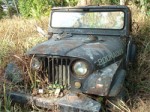 Welcome back to Koh Pha-Ngan, the island of madness and daily increasing insanity! Here's the fourth part on Koh Phangan Vehicle Rentals, Accidents & High Petrol Prices. The third part can be found here -> Koh Phangan Vehicle Rentals, Accidents & High Petrol Prices – Part 3
The typical scenario you should expect is as follows. The vehicle owner will serve you an exceptional and stunning bill, probably calculated on the open bills he/she has to pay somewhere else. The Thai guy who hit you will serve you another unforgettable bill they want you to pay instantly. If the Thai guy even got injured in any way, then his whole network of family and relatives, which is already present at this point, will tell you that they definitely need to send him to the next specialist hospital, preferably somewhere in Singapore, to do the most sophisticated brain scans, blood analysis, plastic surgery or whatever else comes in their minds 😉 And the funny thing is that they know exactly about all the costs & prices even though they have never been to Singapore!
Meanwhile the local corrupted police agents, who probably already made a deal with the bike owner & the Thai family network to assure their percentage on this deal, will constantly threaten you to put you in jail if you don't pay immediately! They will probably also ask you for your driver's license even though most of the people here don't have one. Also keep in mind that they will never ask the Thai for a driver's license as they probably already know that this would be a stupid question to ask 😉
At this point you're still in shock, probably scared to death by all those Asian faces and scary voices demanding you to pay immediately and without any hesitation! Maybe you start thinking about vehicle insurance and then you start realizing that vehicle insurance somehow doesn't exist, even if you were lucky and the vehicle you rented had an insurance plate on it. But here people don't like insurance plates or any other form of bureaucracy … the only thing that matters is instant cash! Yes … IN GOD WE TRUST … even though Thailand is a Buddhist country … and in Buddhism there is no god 😉
Anyway … I hope you get the big picture? So … what's the next step going to be?
Option No. 1:
Well … you realize … I'm here on holiday! I really don't want to be stressed by now. I just wanted to go and visit Nong Gung (Little Shrimp) from the Butterfly Bar again to do this lovely deep throat thing she did last night, which I enjoyed so much. I need peace and freedom right now to continue my travel and not any shitty Thai Prison to spend my Holiday Inn. And they are only asking for around 50.000 Thai Baht! That's just a 1.000 Euros or around 1.200 US$! Yes, I can afford that. Let's just finish the whole mess and concentrate on Little Shrimp and her last night promise on secret undiscovered Asian anal techniques. Yes, let's better concentrate on that immediately 😉
So … if you decided for Option No. 1 then you have finally done the most stupid thing possible! You have encouraged the local Thai community and local police that their techniques of threatening and distraction are still working perfectly and they are going to use them over and over again to maximize their profits by your stupid behavior. The same system has been used for the last 15 years over and over again and if YOU don't start doing anything different, then nothing is going to change here on Koh Phangan, the island of madness in the Gulf of Thailand!
Great … you might say … but what's the other option then?
To be continued -> Koh Phangan Vehicle Rentals, Accidents & High Petrol Prices – Part 5