Rebranded 'Agama Yoga' back in business as 'Phangan Yoga' on Koh Phangan island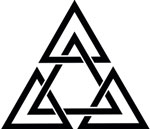 One year after the Agama Yoga sex abuse scandal erupted on the idyllic Thai island of Koh Phangan, the New Age center where dozens of women say they were raped is drawing students again under a new name.
A surge of new students has been seen at Agama Yoga since it rebranded itself Phangan Yoga last month, just over a year after former students and island residents branded it a "rape cult" where female students say they were promised spiritual healing only to be coerced into sex or raped by its founder and his instructors.
After reopening late last year following a brief closure it said was to reorganize internally, Agama Yoga has continued to operate. It is currently advertising courses through next year, most for THB 5,000-13,000, at the same address where Phangan Yoga is now listed on a nearly identical website created last month. New signs with the name Phangan Yoga have gone up around the campus, located a few minutes inland from Phangan Cove on the island's west coast.
"This is not acceptable. Agama is hiding its name on the road to lure women into free classes under a fake name," said Gregory Self, who leads a group of concerned island residents.
Self is part of the Boycott Agama Yoga, a 1,300-plus online community that says it wants to see the school closed and Narcis Tarcau, its founder and self-styled swami, brought to justice. Late last month, Self and others complained to local police that Agama Yoga was operating under a name that wasn't legally registered. They say officers came to visit; police deny that's what brought them there.
… read the full story at "Coconuts Bangkok – Tainted by 'rape cult' allegations, rebranded Agama back in business on Thai island" which was brought to us by Google Alerts.