Koh Phangan Moon-Type Parties to be allowed again but must be FREE OF DRUGS ;-)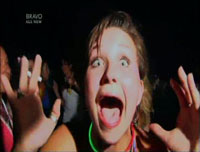 Moon-Type parties on Koh Phangan Island in Surat Thani province will be permitted again but with conditions that operators must strictly abide by the official rules and regulations 😉
This was revealed by Koh Phangan district chief officer Krirk-krai Songthani after a meeting with business operators on the island yesterday.
After a meeting with business operators, he agreed to allow only some business operators to hold moon-type parties but they must strictly abide by the rules and regulations 😉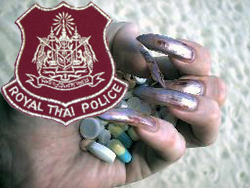 The assurance was made as the chief officer went to inspect business operators affected by the party ban 😉
He inspected a business operator at Village Group 2 of Tambon Ban Tai in Koh Phangan where it was permitted to hold moon-type parties by local administrative office.
He said moon-type parties were banned following complaints by local people and communities that they were badly affected by the noisy parties. The provincial administrative office received the complaints and later came out with the ban of all moon-type parties.
But he said he also realised that moon-type parties is the selling point of Koh Phangan 😉
He also stated the ban has started to affect business operators ;-), thus prompting authorities to investigate and start talking with business operators 😉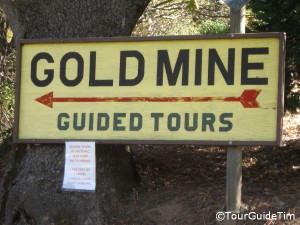 It was agreed that they would be allowed to hold moon-type parties again but they must first apply for permits 😉
If they meet all criteria laid down under the rules and regulations, they will be allowed to hold the parties on a case by case basis, he said 😉
But he said moon-type parties will not be allowed to be held on the beaches as they will have environmental impact on the beaches 😉
He also cautioned business operators to make sure of their safety measure and that the party must be FREE OF DRUGS 😉 If drugs are engaged, they will be banned from holding moon-type parties indefinitely, he said 😉
He said three operators have been granted permissions to hold moon-type parties.
They are Half Moon Party, SRA Manohra Party and Shiva Moon Party.
Meanwhile the owner of Half Moon Party Mr Pee Patanasdiri welcomed the authority understanding of the business and allowed moon-type parties again 😉 😉 🙂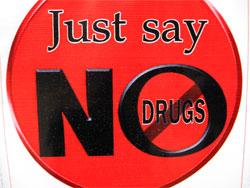 He promised 😉 that all business operators will be willing to give full cooperation to abide by all conditions with pledged to tighten control on drug abuses 😉
He said business operators who have not not yet been granted permits to hold parties will start to improve their places to meet official conditions 😉
Thank you to Thai PBS "Full Moon parties to be allowed again but must be free of drugs" which was brought to us by Google Alerts.