Thai Officials try to put 'Big Trouble in Tourist Thailand' series on hold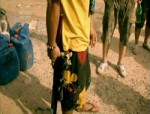 The second episode in the controversial 'Big Trouble in Tourist Thailand' television series is set to screen in Britain on Monday night – but Thai authorities are now preventing the eight-part series from being completed.
Producer-director Gavin Hill says the Thailand Film Office has sent a letter asking the British production company, Bravo, not to screen any more episodes.
Episode Three, being edited in Britain, is in rough-cut form. The show can only go on with permission from all the people shown on-screen.
That includes Winai 'JJ' Naiman, the now-notorious Phuket jet-ski operator, who signed a release form so that his actions could be displayed to viewers with his approval.
Mr Hill said tonight's second episode does not reflect badly on Thailand. That was never the intention of 'Big Trouble in Tourist Thailand,' he added.
'I don't know what's going to happen now with the series,' he said. The Thailand Film Office has 'pulled all the releases and permissions that are required to complete the series.'
He has been told there is the likelihood of a complaint being made to the British embassy. At least one volunteer expat tourist policeman in Pattaya had also expressed concern.
Episode Two, Mr Hill said, contained no more about jet-skis on Phuket and was about 'Brits behaving badly,' with military police in pursuit of drunken sailors.
'In some ways, it's very positive for Thailand,' he said. "The young lady who was in trouble on Koh Phangan in the first episode is fined 50 pounds, she gets her bail money back, and she is allowed to go, with the only real penalty being an extra three weeks in Thailand."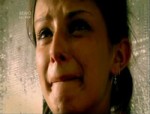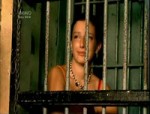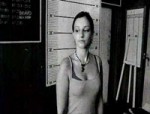 By coincidence, authorities on Koh Phangan have announced a plan to make the island, noted for expat full moon rave parties, drug-free as fast as possible.
Episode One of 'Big Trouble in Tourist Thailand' screened last week, revealing footage of what appeared to be an extortion bid by 'JJ' with a gun in hand, just before a planned summit on jet-ski scams on Phuket.
Nationwide, crackdowns are underway on crimes against tourists at Suvarnabhumi airport in Bangkok as part of a push against corruption by the Prime Minister.
The jet-ski crackdown on Phuket came after the Deputy PM met with the Australian ambassador and other ambassadors echoed their increasing concerns to the Phuket Governor, Wichai Praisa-nob.
Mr Hill was keen to make the point that the jet-ski scandal coverage came about by chance. He still says that in fairness, there is no way of knowing whether the alleged damage to jet-skis in the show was genuine or not.
An incident involving 'JJ' and US marines, posted this week on You Tube, was not used in the series because the show was being made for a British audience. Only the first-episode incident involving 'JJ' and British marines was considered relevant.
Original article at phuketwan.com: Anxious Thai officials put big trouble series on hold