Thai woman arrested on Koh Phangan with crystal meth worth 320,000 Thai Baht

Police in Koh Phangan have arrested a Thai woman after a tip off, as she was getting off the Don Sak ferry when it arrived at Koh Phangan. She was found with two condoms full of crystal methamphetamine stuffed into her vagina. The drugs weighed 104 grams and had an estimated street value around 320,000 baht.
According to Sanook, she told police that she was 'running an errand' for her Nigerian husband called Peter.
Authorities in Koh Phangan had received the tip off from an informant that a woman in jeans and thongs (flip-flops) and carrying a bag had boarded the ferry in Don Sak heading for the island.
The royal Thai police waited at the terminal in Koh Phangan then approached the suspect who was found to have a ferry ticket and 49,000 baht in cash in her bag.
Intense questioning led to 32 year old Miss Suphak or "Mai" breaking down and admitting she had the drugs stashed into two condoms inside her.
Originally from Samut Prakhan, she told investigators that she is married to a Nigerian called Peter who had asked her to go to Surat Thani in their BMW to deliver drugs in the town.
After that she was on the final leg of her journey, returning to Koh Phangan, when she was arrested. She said she was due to take the drugs to a Mr "Mai" in Ban Tai. She didn't know his surname.
Police have charged her with possession of a class one drug with intent to sell. She has been detained. The BMW was also impounded.
Now police are after her Nigerian husband, Peter.
Thank you to Sanook "สาววัย 32 ซุกยาไอซ์ในอวัยวะเพศ ส่งข้ามเกาะพะงัน มูลค่า 3.2 แสนบาท" which was brought to us by Google Alerts.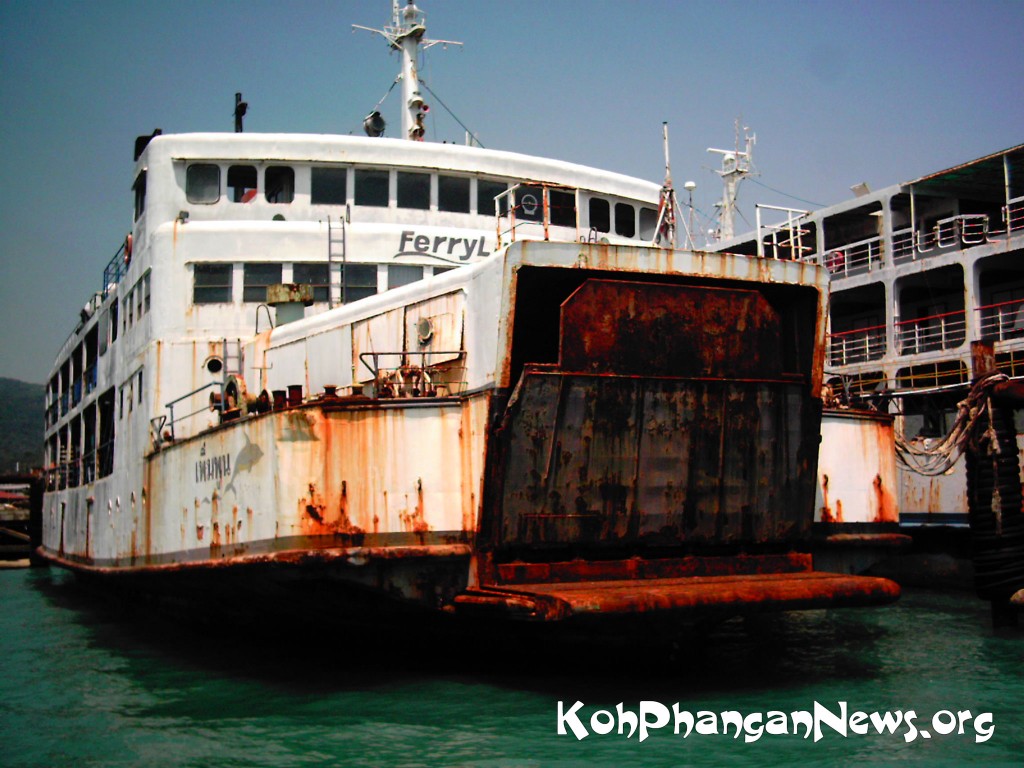 Photo credit crystal meth in condom @ sanook.com – thank you.